Work with an Expert Roofer in Blaine & Lino Lakes, MN: Chapman Homes Inc.
Protect your home from the elements with reliable roof installation services provided by Chapman Homes Inc. Whether your roof has been damaged in a storm, has become old and worn-out, or you need a roof for your newly constructed home in the Blaine & Lino Lakes, MN area, our experienced team is here to help. We specialize in roof installation, repair, and reroofing, ensuring your home stays safe and secure.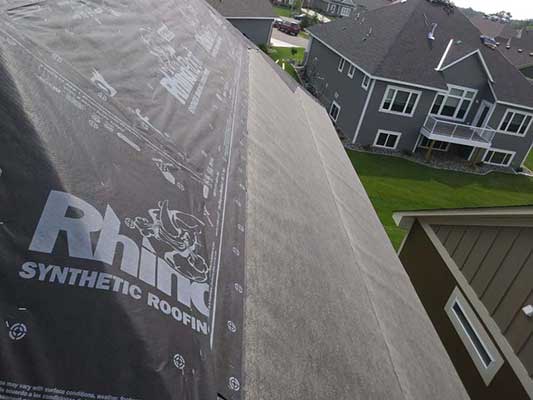 Expert Roofing Services for Maximum Durability
Is your shingle roof showing signs of age or requiring frequent repairs? Turn to the roofing professionals at Chapman Homes Inc. We offer top-quality roof replacement services in Blaine, MN, Lino Lakes, MN, and the surrounding areas. Our skilled team will outfit your home with durable GAF or Owens Corning shingles backed by excellent manufacturer warranties. Additionally, we provide a two-year labor warranty, ensuring your satisfaction and peace of mind.
When to Consider Roof Replacement
It's essential to know when to replace your roof to avoid further damage. We recommend replacing your shingle roof every 20 years, but certain signs may indicate the need for earlier replacement. Contact us for roof replacement services if:
Your roof is missing several shingles
You're experiencing leaks and water damage
Moss and algae are growing on your roof
Dark streaks are visible on your roof
The shingles on your roof are cracked or curled
If you recognize any of these signs, schedule a visit from an expert roofer today. We'll assess the condition of your roof and provide the necessary services to ensure its longevity and performance.
Keep Your Home and Family Safe
Are you ready to protect your home with our reliable roofing services? Contact Chapman Homes Inc. today at (612) 961-0328 to get a free estimate on roof installation, repair, or replacement in Blaine & Lino Lakes, MN.