Expert Exterior Services in Blaine & Lino Lakes, MN
Siding Installation and Repair
Has your siding seen better days? Cracks, warping, or mold growth are clear signs that it's time for a siding replacement. At Chapman Homes Inc., we specialize in providing top-notch siding installation services to homeowners in the Blaine & Lino Lakes, MN area. Our experienced team will ensure your siding is sturdy, durable, and enhances your home's appearance. 
Contact us now for a free estimate on siding installation or any other related services.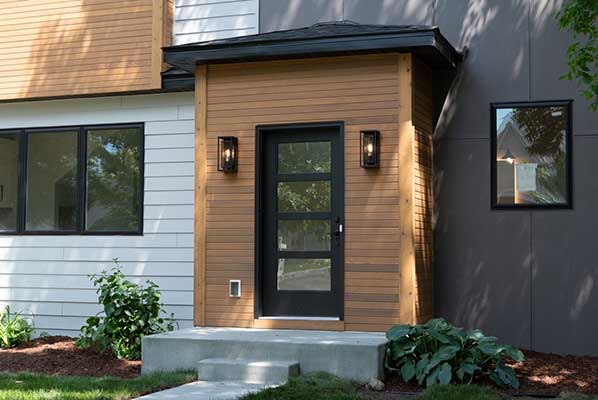 Enhance Your Property with a Beautiful Fence
Are you looking to improve your property's privacy, security, and overall aesthetics? A professionally installed fence is the answer. Whether you need a new fence or want to replace your old one, Chapman Homes Inc. is your trusted partner for fence installation in Blaine & Lino Lakes, MN. Our skilled team will build a fence that enhances your property's insulation, privacy, security, and safety. 
Don't wait any longer—call us today to schedule your fence installation.
Create Your Dream Outdoor Space with a Custom Deck
Imagine enjoying the outdoors on a stunning deck designed specifically for your Blaine & Lino Lakes, MN, area home. Chapman Homes Inc. can turn that dream into a reality. Our dependable deck builders will construct a beautiful and functional deck, patio, or porch that adds value to your property. Additionally, we offer window and gutter installations to complete your outdoor space. 
Reach out to us today for a free estimate from an experienced deck builder.
Ready to Enhance Your Home's Exterior?
Contact Chapman Homes Inc. at (612) 961-0328 to schedule your siding installation, fence installation, or deck construction project in the Blaine & Lino Lakes, MN, area.